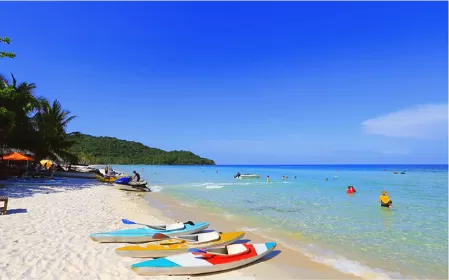 EXPERIENCE FOR CUSTOMERS WHILE TRAVELING IN SAO BEACH
Sao beach is one of the most famous beaches in Phu Quoc. Coming here, you will be fascinated by the natural beauty, as well as the fine white dune stretching over 7 kilometers, and the crystal clear blue water with ripples. In addition to the picturesque scenery, there are numerous interesting activities and experiences. Therefore, many tourists have visited this place on their journey to the pearl island.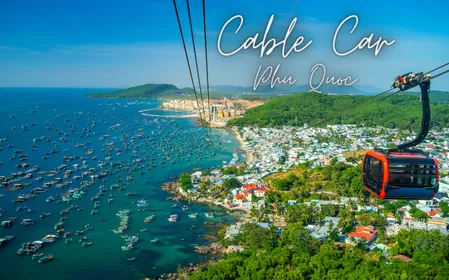 INFORMATION ABOUT HON THOM CABLE CAR
Hon Thom cable car is a popular attraction for visitors who come to Phu Quoc Island. So, how can you see all of the cable cars on Hon Thom Phu Quoc in a single day? Please read the following article to make your trip more meaningful and complete! Moving on the cable car allows you to not only enjoy the amazing aerial excursion but also to admire the unspoiled, majestic nature and fully explore the beauty of the southern cloud paradise.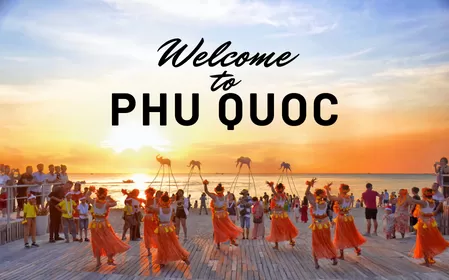 9 AMAZING THINGS TO DO IN PHU QUOC
Phu Quoc is Vietnam's largest island, known as the "Emerald Island" because of its white sand beaches, turquoise waters, palm tree forests, mountains, and waterfalls. This Vietnamese island is located in the Gulf of Thailand near the coast of Cambodia, and half of it is a beautiful national park. Aside from its breathtaking natural beauty and idyllic beaches, it also has bustling markets and one-of-a-kind food products. In short, Phu Quoc is a destination for all types of travelers.