Phu Quoc is Vietnam's largest island, known as the "Emerald Island" because of its white sand beaches, turquoise waters, palm tree forests, mountains, and waterfalls. This Vietnamese island is located in the Gulf of Thailand near the coast of Cambodia, and half of it is a beautiful national park. Aside from its breathtaking natural beauty and idyllic beaches, it also has bustling markets and one-of-a-kind food products. In short, Phu Quoc is a destination for all types of travelers.
1. Getting to Phu Quoc
Flying is the most convenient way to reach Phu Quoc. If you are in Vietnam, you can take a domestic flight from Hanoi, Ho Chi Minh City, Can Tho, or other cities to Phu Quoc. If you are traveling from Saigon, Rach Gia, or Ha Tien, you can travel to Phu Quoc on your own using many of the most popular modes of transportation, which are still a combination of cars and speedboats.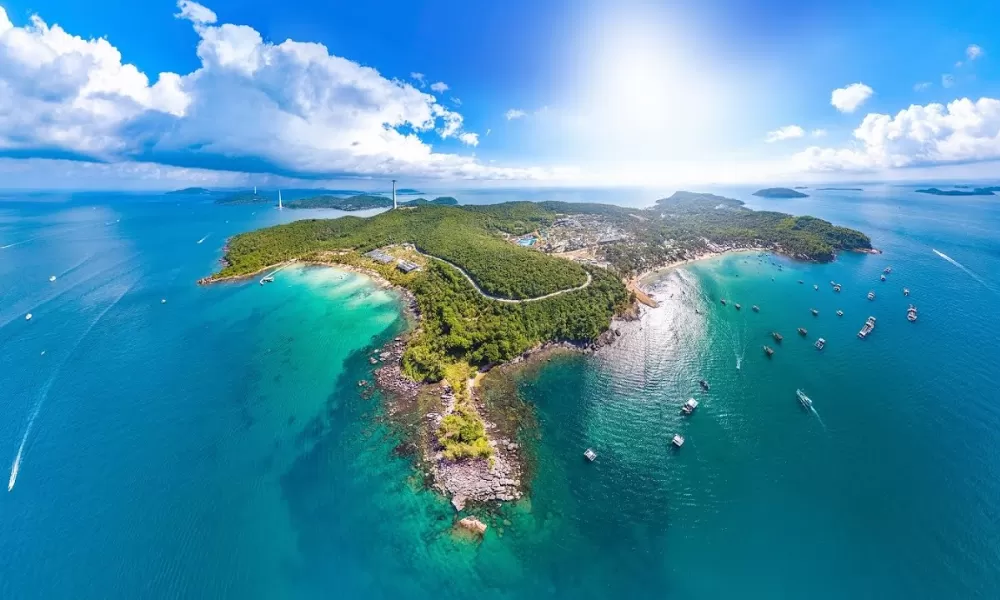 – By Airway: Airlines such as BamBoo Airways, Vietnam Airlines, Vietjet Air, and JetStar operate daily flights to Phu Quoc.
Ho Chi Minh City – Phu Quoc: around 60 minutes.
Route Hanoi – Phu Quoc: around 125 minutes.
Can Tho – Phu Quoc: around 55 minutes.
Rach Gia – Phu Quoc: only around 25 minutes.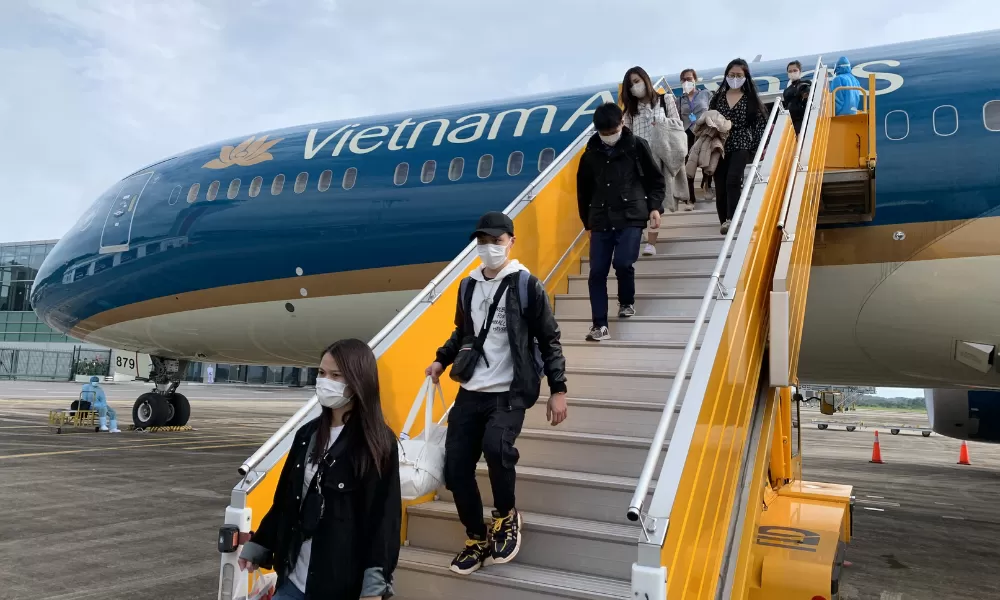 – By Boat:
From Rach Gia to Phu Quoc: This route currently has three shipping lines operating from 7:20 a.m. to 15:00 p.m., the duration is approximately 2.5 hours, and the ticket price ranges from 240,000 VND to 330,000 VND/way.
From Ha Tien to Phu Quoc, two shipping lines operate from 6:00 to 15:15, with ticket prices ranging from 200,000 VND to 350,000 VND/way.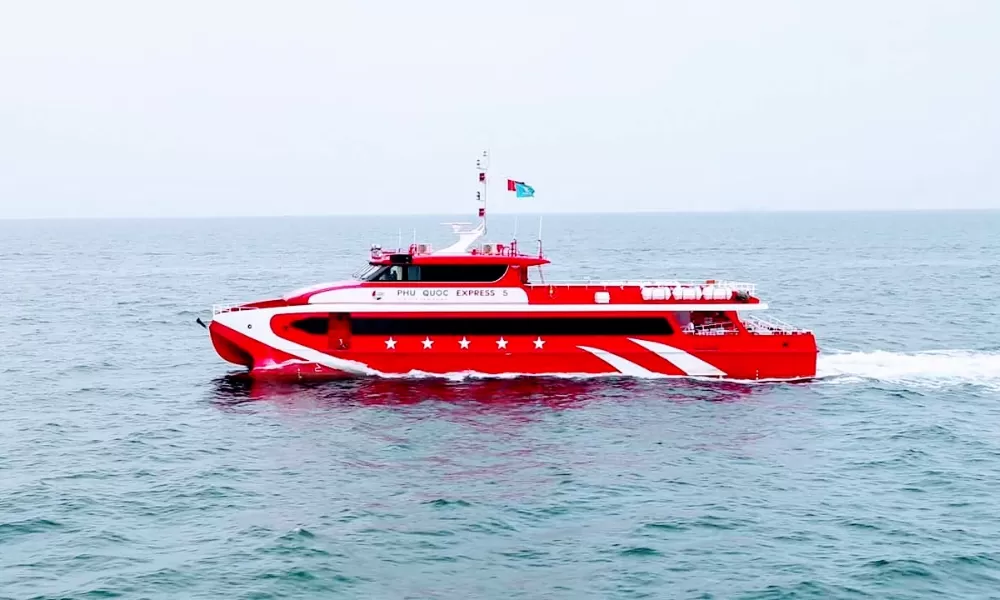 2. Best Hotel and Resort in Phu Quoc
2.1. Sol By Melia Phu Quoc
Located in Bai Truong, approximately 8 minutes by car from Phu Quoc airport and 12 minutes by car from Duong Dong town, as well as close to other attractions on Phu Quoc pearl island. Melia Sol Phu Quoc Resort has a lovely tropical garden and a direct path to Bai Truong, one of Phu Quoc's most romantic beaches. The room is spaciously designed, filled with natural light, and equipped with everything you need for a perfect stay, including a large, spacious balcony where you can relax and enjoy the panoramic view of the sea.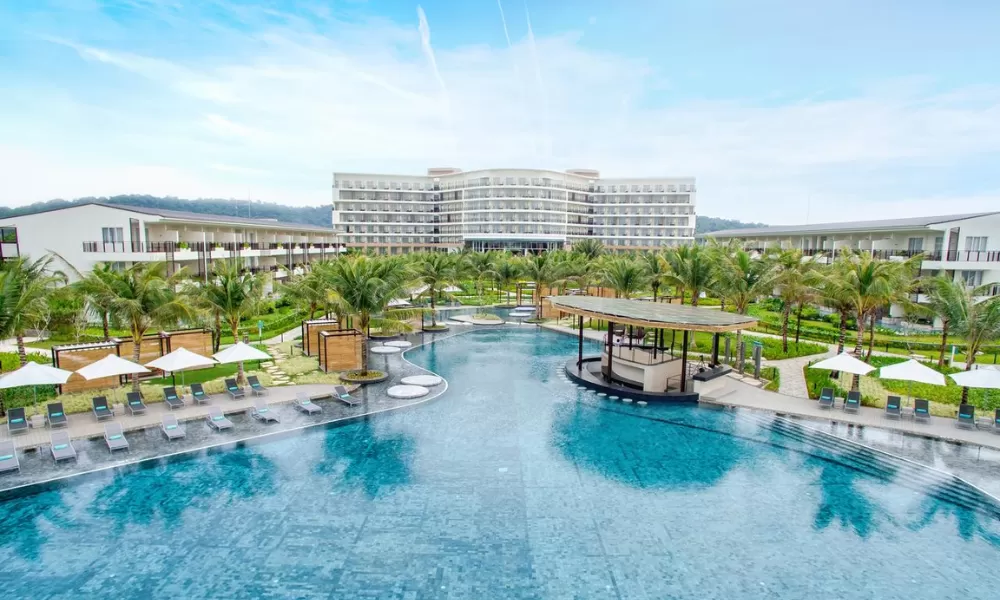 2.2. Novotel Phu Quoc.
The Novotel Phu Quoc Resort is located on Long Beach, one of the most beautiful beaches on Phu Quoc Pearl Island, and is only about 10 minutes from the airport and about 25 minutes by car from Duong Dong town. The Novotel Phu Quoc Resort is not only appropriate for a vacation with family and friends because it offers a variety of room types to meet the needs of guests. It is also appropriate for organizing seminars, conferences, and events, as it has numerous facilities and equipment, as well as international standard services for customers.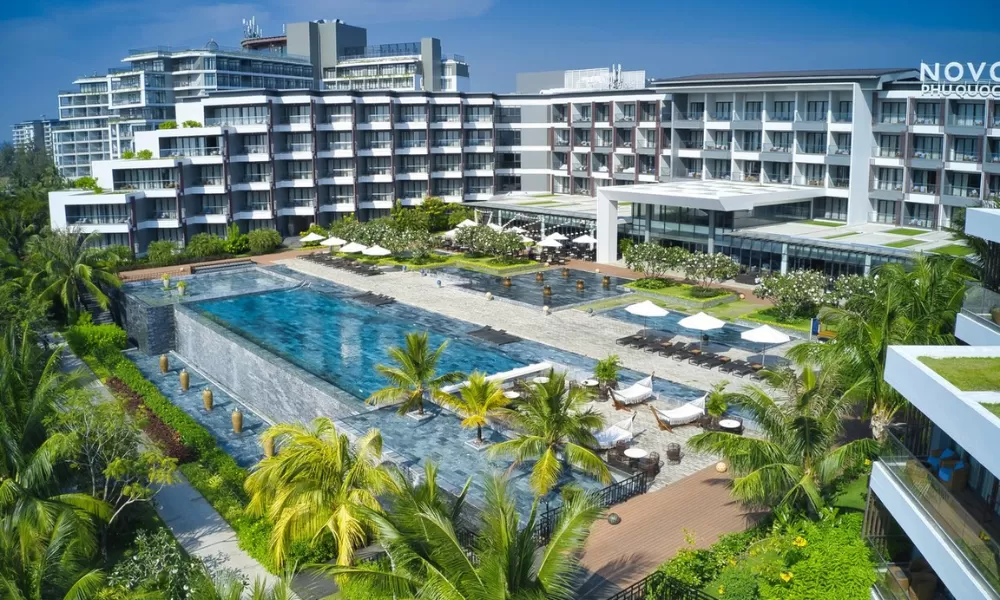 2.3. Sonaga Beach Resort Phu Quoc.
Sonaga Beach Resort Phu Quoc is located at Long Beach, one of the most beautiful sunset spots in Vietnam, approximately a 5-minute drive from Phu Quoc International Airport, approximately 10 minutes to Duong Dong town, exploring the Phu Quoc famous landmarks such as Tranh Stream, Dinh Cau, Ho Quoc Pagoda, Phu Quoc National Park, and many other attractive destinations. Along with the blue sea, white sand, and sunshine in Phu Quoc, the quality of service at the Resort ensures that all visitors who stay here are satisfied.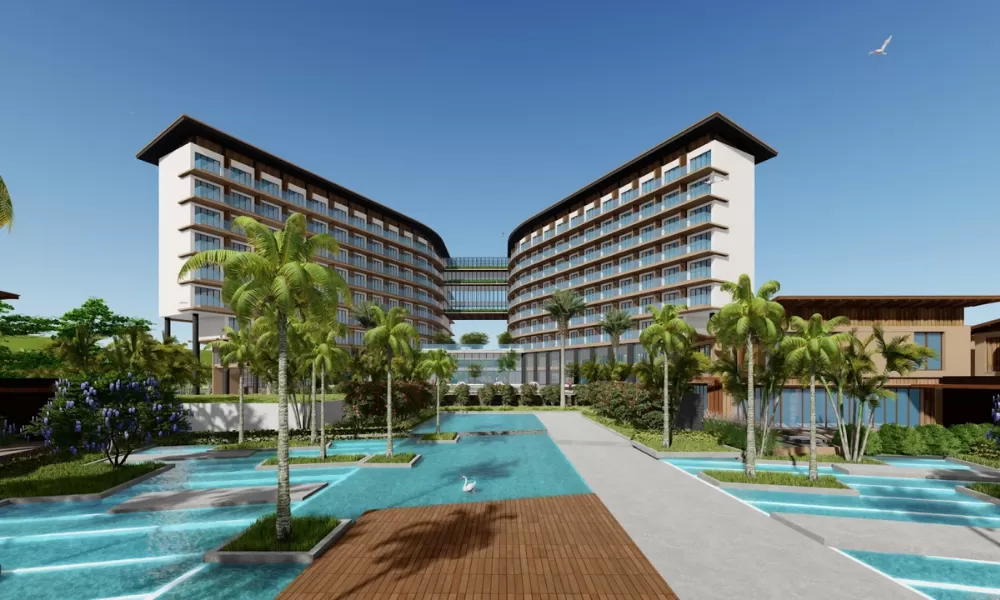 2.4. Mercury Phu Quoc.
Mercury Phu Quoc Resort & Villas is located in Long Beach and is surrounded by lush tropical vegetation and a clear blue ocean all year, so it attracts guests who enjoy a relaxing experience in harmony with nature. This resort is only 10 minutes from Phu Quoc International Airport and about 20 minutes from the city center, making it extremely convenient for visitors to plan an exciting tourist discovery.
Furthermore, Mercury Phu Quoc has a very modern and elegantly designed room and villa space and offers many impressive entertainment and relaxation items such as the restaurant – bar area, spa treatment area, outdoor swimming pool, sauna, gym, tennis court, beach… to help guests feel comfortable during their stay.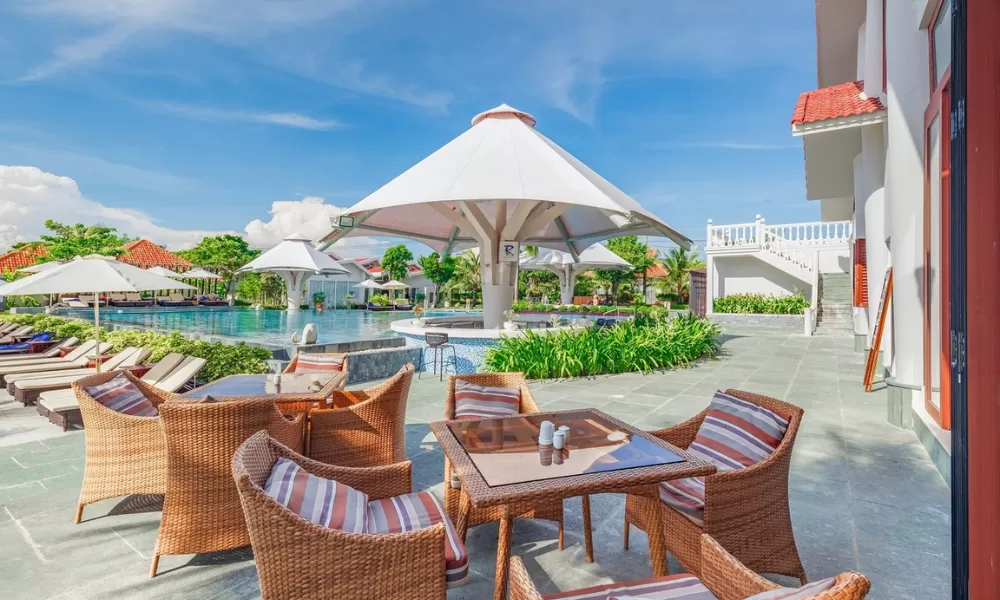 2.5. Sunset Sanato Resort & Villas
Sunset Sanato Resort & Villas is Pearl Island's most complex, comfortable, new, and high-class resort. Located in the center of Bai Truong, Duong To Commune, approximately 5 minutes from Phu Quoc International Airport (PQC) and approximately 10 minutes from the city center. Sunset Sanato Resort & Villas is favored by nature to become the most beautiful place to watch the sunset in Phu Quoc, with a position like a mountain facing the water.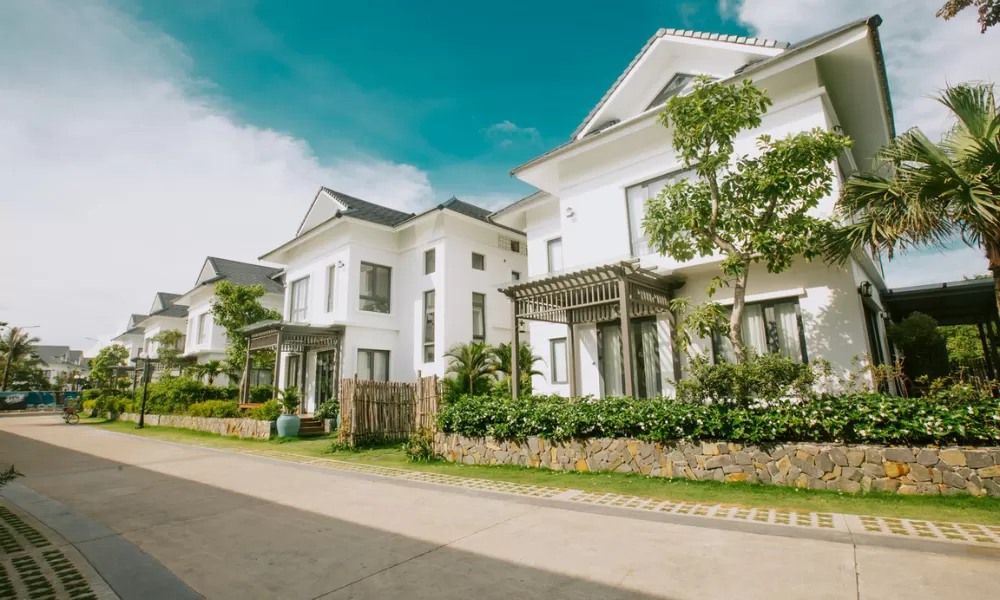 3. Top Phu Quoc Island Attractions
Vina Phu Quoc Travel has compiled a list of extremely popular tourist destinations to help you easily schedule and choose tourist destinations in Phu Quoc. If you have not visited the following Phu Quoc destinations, you have not yet discovered the beauty of Phu Quoc.
– North Island: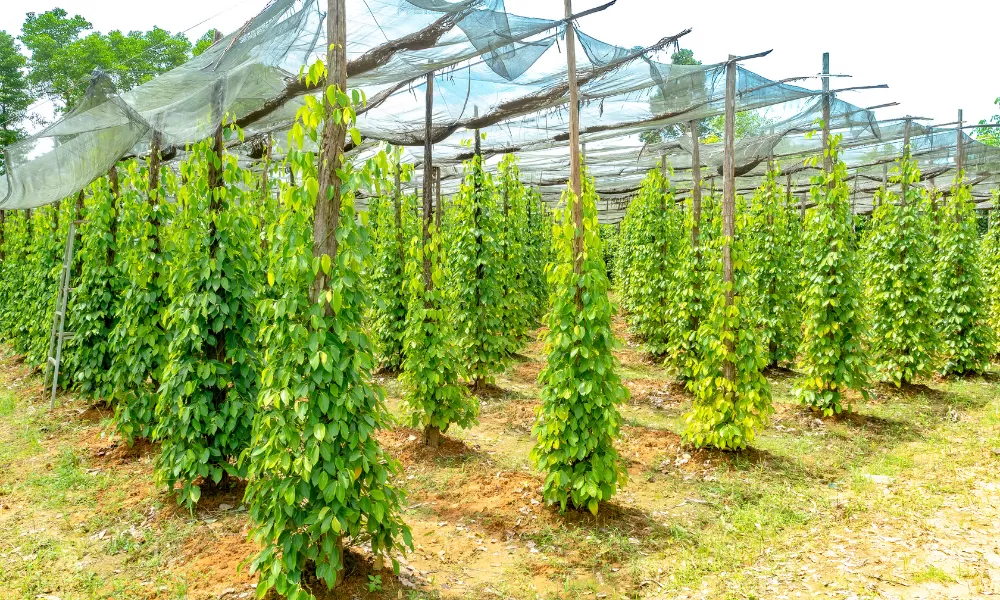 Temple Of Nguyen Trung Truc.
Ganh Dau Cape.
Thom Island
Watch The Sunset At Dinh Cau.
Tranh Stream.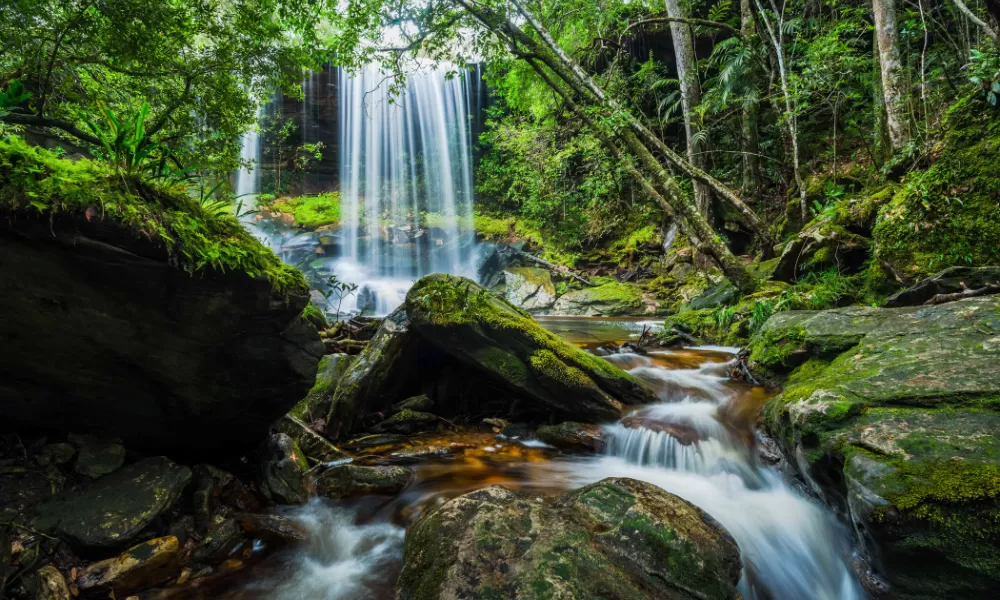 Da Ban Stream.
Da Ngon Stream.
Long Beach.
Coi Nguon Museum.
– East And South Of The Island :
Phu Quoc Prison.(Coconut Prison)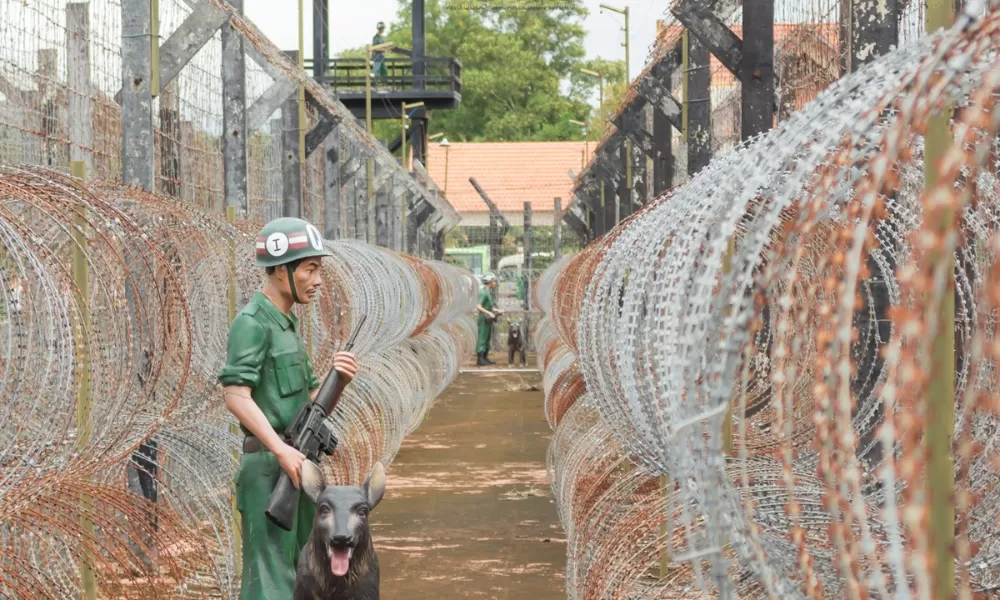 Sao Beach.
Ham Ninh Ancient Fishing Beach.
Khem Beach.
Fish Sauce Factory .
The list above includes 15 popular tourist attractions in Phu Quoc; come and discover the beauty of the Pearl Island!
4. Dishes of various types
If you have the chance to visit Phu Quoc, you should not miss out on the following excellent dishes: Herring salad, Ham Ninh crab, Vitate conch, Grilled Squid, Cobia, Phu Quoc Spiny Snail, Grilled Mackerel Fish, Phu Quoc Sea Urchin,… The dishes from Phu Quoc seafood are diverse and fresh, and they will undoubtedly stay in the hearts of every visitor who sets foot on this Island.
With the experience that Vina Phu Quoc Travel has just shared, hopefully it will provide you with a wealth of useful information when planning a trip to Phu Quoc. I wish you a memorable trip!
For bookings and enquiries, kindly contact us via
Hotline: 1800 7022
Email: info@vinaphuquoc.com
Website: https://vinaphuquoc.com
Facebook: Du Lịch Vina Phú Quốc