Hon Thom cable car is a popular attraction for visitors who come to Phu Quoc Island. So, how can you see all of the cable cars on Hon Thom Phu Quoc in a single day? Please read the following article to make your trip more meaningful and complete!
1. Where is Hon Thom Phu Quoc Cable Car?
Hon Thom Phu Quoc Cable Car is being built in the An Thoi archipelago, Southern Phu Quoc – Vietnam's paradise pearl island. Sun Group has invested in building Hon Thom cable car and Sun World Hon Thom Nature Park to become an attractive entertainment destination for tourists coming to Phu Quoc by modern methodically invested buildings with sophisticated architecture, bringing a high-class service experience, while still preserving the pristine beauty of Hon Thom Island, with the goal of making Phu Quoc tourism more developed and exploiting the tourism potential of paradise beaches.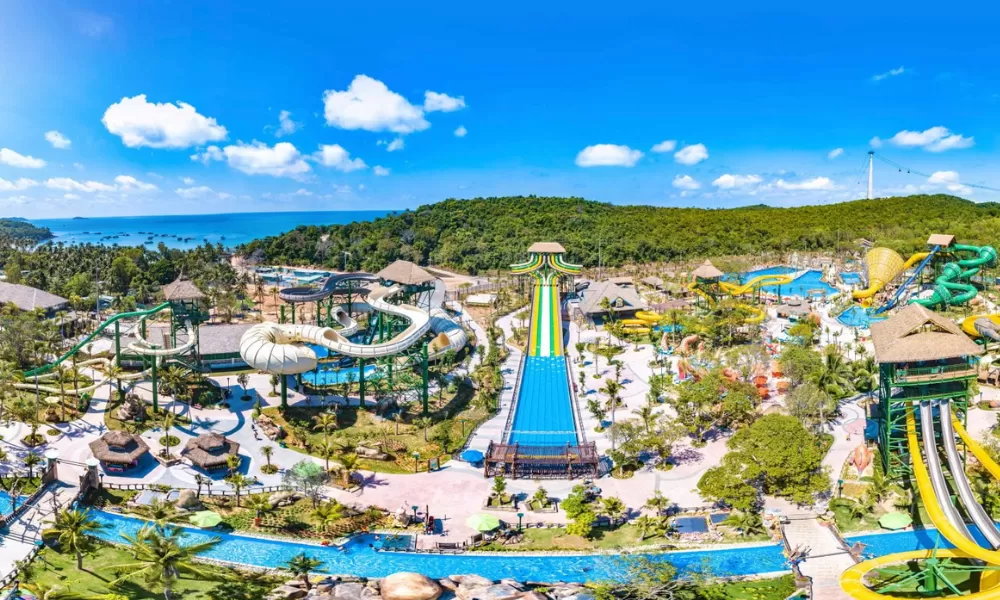 2. Explore Hon Thom Phu Quoc Cable Car
This is a modern 3-wire cable car supplied by Doppelmayr, the world's leading and most reputable cable car manufacturer. The 3-wire cable car's structure allows the cabin to operate smoothly and without shaking, allowing visitors to enjoy the entire journey in comfort.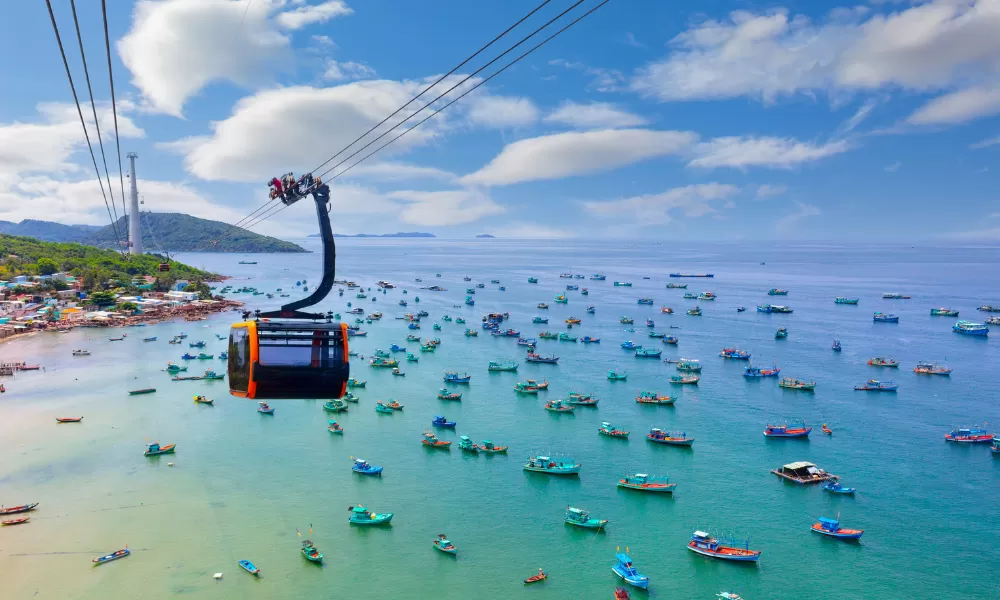 The Hon Thom cable car will take visitors on an exciting journey of aerial excursions to capture 360 degrees of Nam Phu Quoc's beauty. Visitors can enjoy the smooth white sand beach and clear water by the pristine old forest as they walk down to the cable car. Many new sea services and games are in the planning stages at Sun World Hon Thom Nature Park, including parachute scissors, banana buoys, coral diving, seabed walking, and kayaking… It guarantees an unforgettable vacation.
How long does it take to go by Hon Thom cable car?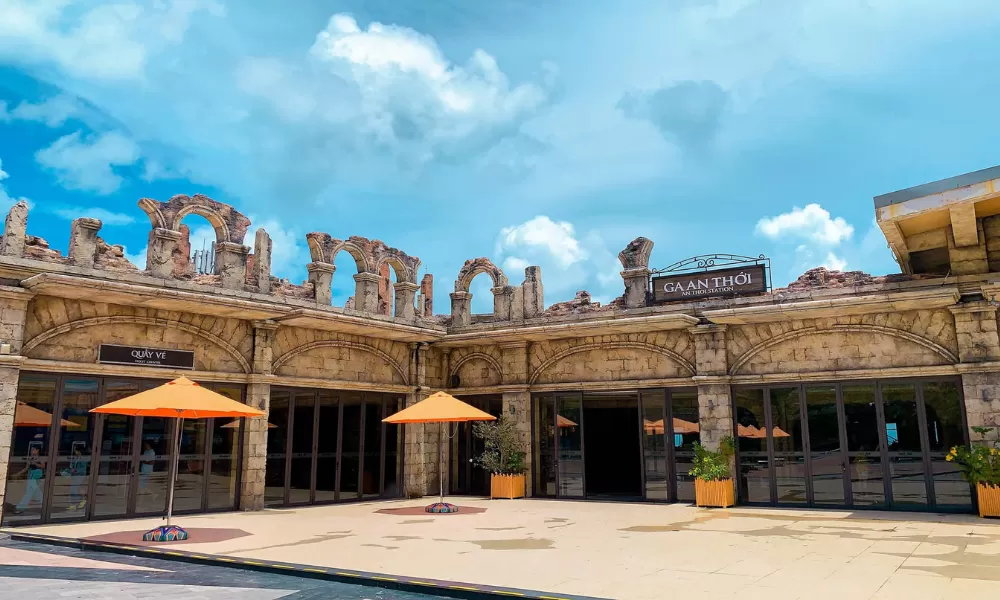 The nearly 7,900m journey reduces the travel time from An Thoi to Hon Thom from 30 minutes to 15 minutes. During the journey, visitors can freely enjoy the scenery, admire the pristine beauty of Phu Quoc from above, and capture the beautiful moments of Vietnam's famous in-the-earth paradise.
2.1 Aquatopia Water Park
It is the most modern water park in Southeast Asia to be put into operation from December 2019. Modern games, impressive theme landscape areas will surely bring the journey of discovery to the emotions for all visitors when setting foot on the magical island of Aquatopia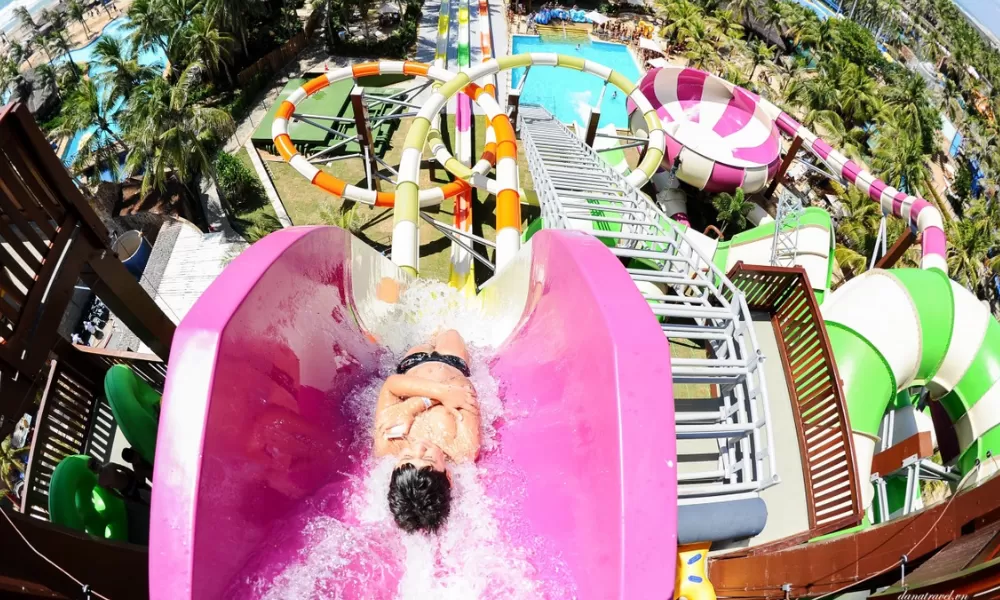 Set foot in the enigmatic land of wild aboriginal tribes, or embark on an adventure to conquer dangerous pirate treasures. You can also visit the colorful tropical fruit garden or play adventure games based on fascinating ancient legends like legendary creatures and jungle monsters… For the first time in Vietnam, the thrilling and challenging slides will undoubtedly impress thrill-seekers. Come to Aquatopia Water Park to feel wonderful emotions and to awaken the explorer within you.
2.2 Snorkeling
Diving to see the coral or walking beneath the sea are two activities that many tourists choose when visiting Phu Quoc. In addition, for walking activities beneath the sea, a guide will lead and interact directly with the creatures. Sunworld has a private park called Eco Beach; you can register for this service at An Thoi station, and Hon Thom's consultant will assist you.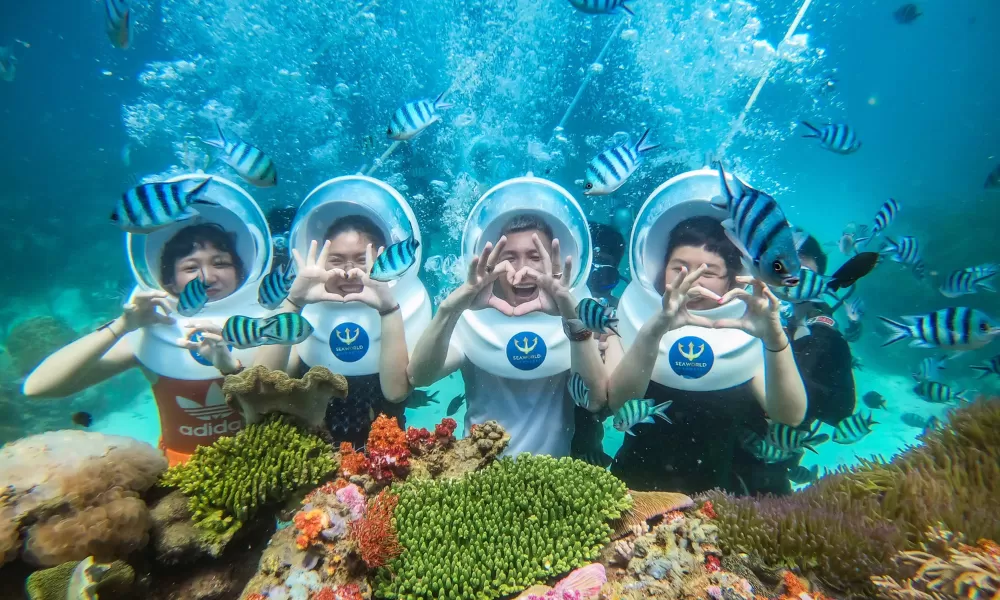 2.3 Check-in at An Thoi station
Visitors to Sun World Hon Thom Nature Park will be immersed in the impressive Roman architectural space at the Hon Thom cable car platform, which has both ancient and modern features. This is a must-see location for tourists who enjoy exploring new buildings or for young people who want to check in to live virtually while visiting Phu Quoc.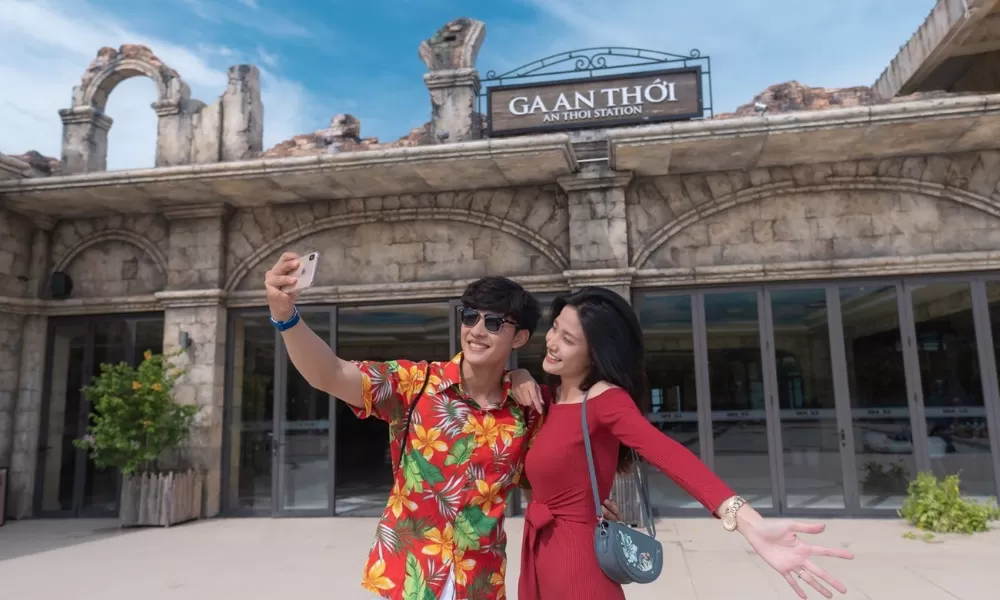 3. How to move to Phu Quoc Hon Thom?
Sunworld, unlike Vinwonders Phu Quoc, does not provide buses to the Hon Thom cable car. As a result, if you need to take a cable car, you must be self-sufficient or follow the tour.
Introducing the Vina Phu Quoc Travel tour:
Phu Quoc Tour 3 Days 2 Nights.
Tour Cano Phu Quoc 4 Islands.
Phu Quoc Compound Tour.
Hotline: 1800 7022
Email: Info@vinaphuquoc.com
Website: vinaphuquoc.com
Facebook: Du Lịch Vina Phú Quốc Travel